Omega EMS' New Product Introduction
Process Excellence with Flexibility for Any Project Size
At Omega, we believe New Product Introduction (NPI) should go beyond the typical approach of quick-turn prototype manufacturing. Our comprehensive NPI support bridges all activities related to creating a new product – by defining and managing the "right EMS solution" via trusted supplier partners and experienced management teams.
Our team will oversee and manage all parties to ensure all activities are inline with the project critical path. Using a Sr. level PM as the single point of contact you get in parallel project management coordination for on schedule performance:
Internal layout
Material procurement
PCB fabrication
Manufacturing preparation 
Experienced from Concept to Production
There are many common NPI problems that can not only cause a major impact to your product development schedule but also cost you additional time and money. Some of these items may include:
Lack of a realistic and clearly defined schedule
Lack of schedule tracking and communication: accountability for all parties
Unrealistic production ramp: usually results in the selection of the wrong manufacturing partner

Small EMS players have process excellence but lack sophistication in Materials Management / Procedure & Policy
Large EMS solutions lack flexibility and interest in smaller revenue streams creating procedural "red tape"
Proper negotiations and pricing registration: timing is crucial
Failure to determine test strategy / philosophy prior to layout completion
Basic document control enforcement: part number, revision and data control
Not pipelining material appropriately at the right time
Not understanding the impact of ECO and design changes for product in WIP
Building too few / too many prototypes
Trying to transition to low cost regions prior to design stabilization
Omega EMS leverages it's extensive project management experience to identify the critical path to your projects success and proactively prepare and plan for any potential roadblocks to ensure your schedule is met.
Omega's expert designers are unparalleled in their ability to craft intricate designs that meet even the strictest requirements; featuring high-end materials, extremely fine pitches of less than 0.4 mm and multi-dimensional elements like ELICs & blind/buried vias – all on boards ranging from rigid flex to micro footprints! Furthermore, Omega ensures a seamless translation between design theory and fabrication process thanks to ongoing dialogue with manufacturing for maximum cost savings & yield optimization.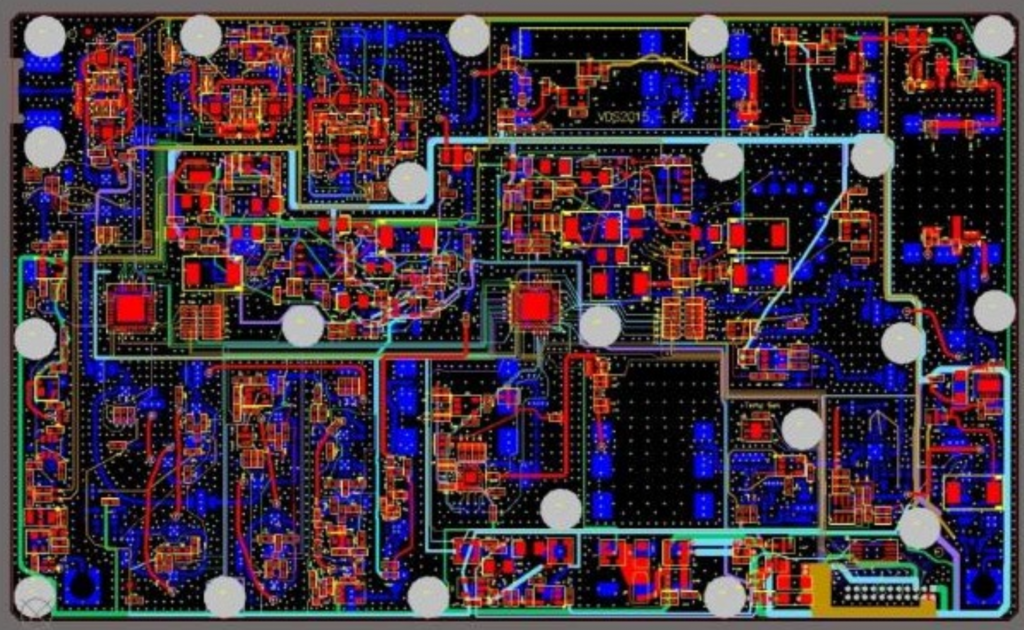 At Omega EMS, we are committed to providing the highest quality mechanical design solutions. Our team of experienced engineers and MCAD designers have extensive experience in new product development across multiple industries such as high tech, medical devices, aerospace, military equipment and electrification products. We make use of state-of-the art 3D CAD systems combined with our analysis tools & testing equipment to bring you an innovative turnkey solution for all your mechanical needs from creating a complete project or making modifications/improvements on existing designs!
Manufacturing Engineering
Omega EMS provides cutting-edge manufacturing services to bring our customers' most intricate designs to life. We specialize in advanced SMT, microelectronics, BGA placements and through-hole assembly processes for all kinds of PCBs. Our manufacturing expertise also extends into hybrid techniques like lead free/tin-lead soldering, wave & selective soldering, thin film circuit foundry as well as RF/microwave products assembling Mil Spec quality testing!
With Omega EMS, your component engineering worries are over! Our experienced team is dedicated to helping you find the best components for any project. We stay up-to-date on all changes in regulations and compliance so that you don't have to – allowing you to focus on what matters most. Plus, our services ensure a worry free experience with peace of mind knowing that everything has been taken care of correctly.
Cable and Harness Assembly
At Omega EMS, our expert team can provide the custom wiring setup you need to make your system complete. We're well-versed in designing and building wire harnesses of all kinds – from small sets with a few wires up to larger ones using hundreds of components and terminations! Let us help create an efficient solution tailored just for you!
Omega EMS's project management team is committed to ensuring a successful outcome by implementing a single point of contact and coordinating between all pertinent parties. Working "in parallel" with internal layout, material procurement, PCB fabrication, and manufacturing preparation departments allows for the critical path to be adhered to – guaranteeing that everyone involved operates according to their timeline commitments.
At Omega EMS, we strive to provide the best possible materials management and logistics solutions for your electronic manufacturing needs. Our suite of powerful tools allow you to manage inventory, generate custom reports in a variety of formats and handle MRP functions with ease.
Omega provides integration services that support today's innovative and unique business models. We develop customer specific processes, tracking and testing of sub-systems and systems products. We work with standard and custom-designed enclosures and small and large form factors.
At Omega EMS, we understand the importance of robust testing in ensuring a quality product. That's why our design process emphasizes test coverage and maximizing points during this phase to keep everything on track. We have you covered with comprehensive reports detailing any uncaptured nets that need additional attention—furthermore, depending on your individual plan, our team will suggest the optimal in-house testing solution for you!
Omega EMS provides comprehensive upgrade and repair services.
Quality Management System
OmegaEMS is committed to providing QualityPrinted Circuit Board and System Integrated Products that are safe, effective, reliable, and offer the highest possible overall quality and value to our customers.
We are committed to provide quality awareness throughout our organization to assure compliance with all product, statutory and regulatory requirements, to maintain the effectiveness of our Quality Management System and with an emphasis on on-time Delivery, Product Quality, and Customer Satisfaction.
QMS implementation
4 structured levels
Omega EMS is located in the tech capital of the world, Silicon Valley, offering 80K square feet of operational space and room to expand. Our company takes pride in implementing state-of-the art MES software from AEGIS/Factorylogix while adhering strictly to J-STD/IPC standards for optimal quality. Moreover, our sophisticated facility provides you with ample capacity for finished goods storage as well as order fulfillment services.